This year's U.S. Presidential campaign has been one for the ages. Who would have thought that these two candidates were the best that America has to offer? Donald Trump has been especially inflammatory and controversial in his campaign. Love him or hate him, Trump has the very real possibility of being the next president of the United States.
Did you know that the Bible has specific things to say about the United States and its role in the world? What may seem to be happening by chance has already been predicted by the Bible over two and a half thousand years ago by a slave turned prophet! These prophecies predict that things will get much worse before they get better. You owe it to yourself and your family to inform yourself and prepare yourself before the big crisis hits!
Don't miss our upcoming Bible Prophecy Seminar starting on September 30th, 2016 at 7pm. At this seminar you will discover some amazing things including:
– Why the United States is the most powerful nation in the world today.
– The role it will play to usher in a New World Order.
– How the U.S. will give up its sovereignty to another world political power and willingly because their muscle and policeman.
– Why everyone in the world will be forced to tow the line or risk imprisonment or death.
– Why so much panic has been generated over the terrorist and fundamentalist threat.
– Where we are in the sequence of events that were predicted over two thousand years ago.
– What you can do to protect yourself and your family.
TOPICS INCLUDE:
September 30th – Canary in the Coal Mine?
October 1st – ALIEN CONSPIRACY – Is there a New World Order Coming?
October 2nd – Will Trump Unleash World War III?
October 5th – Friend or Foe – The Real Power of the New World Order
October 7th – America's Role in the New World Order
October 8th – Crisis of Conscience – Who will make it through the coming crisis?
October 12th – Freedom of Choice – Why Evil had to Exist
October 14th – Survival of the Humblest – God's plan for you and I
October 15th – God's End Time Mission – What we can do to help God
LOCATION:
[highlight color="eg. yellow, black"]Each Night's Topic starts at 7pm.[/highlight] All of the seminar topics will be held at the Benson Centre in Cornwall, ON. You can find the Benson Centre at 800 Seventh St. W. in Cornwall.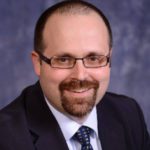 Join Joe Duchesne as he walks you through these amazing prophecies found in the books of Daniel and Revelation. Discover how this ancient book speaks directly to the time we live in today. Joe has thrilled audiences in both Canada and the United States with his clear and thorough presentation of Bible Prophecy and end time events. He has his own personal ministry called TheLastCrisis.tv and currently pastors the Cornwall and Hawkesbury Seventh-day Adventist churches.