What happens when we die? An age old question that human beings have been wondering about since time began. Do we go to heaven when we die? Do we sleep in the grave? What about the wicked? Where do they go? Let's take a few moments to consider a few bible verses…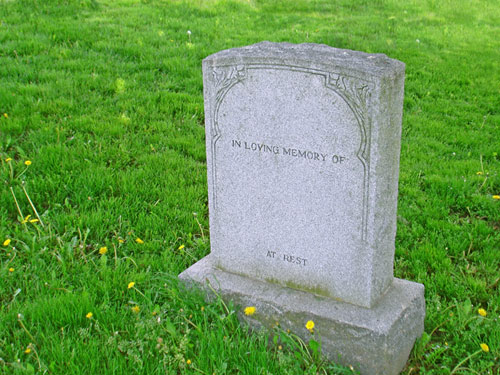 There are a number of bible texts that teach some pretty surprising things. Consider Ecclesiastes 9:5-6
For the living know that they will die, but the dead know nothing, and they have no more reward, for the memory of them is forgotten. Their love and their hate and their envy have already perished, and forever they have no more share in all that is done under the sun.
Or Psalms 115:17
The dead do not praise the Lord, nor do any who go down into silence.
If the dead go to heaven, wouldn't they be praising the Lord? Of course they would! This isn't however, what is taught in this verse. Instead, as we saw in Ecclesiastes 9:5, the dead have no consciousness in the grave and Psalms 115:17 teach us that when humans die they don't have the ability to praise the Lord. In Psalms 146:3-4 we read, "Put not your trust in princes, in a son of man, in whom there is no salvation. When his breath departs, he returns to the earth; on that very day his plans perish." Clearly, the dead do not have any knowledge, they cannot praise God and they have no more plans. These verses are consistent with the idea that death is a sleep, not an immediate trip to heaven.
Death is a sleep…
Jesus himself describes death as a sleep. John 11:11-14 describes the time Jesus' friend Lazarus became sick and died.
After saying these things, he said to them, "Our friend Lazarus has fallen asleep, but I go to awaken him." The disciples said to him, "Lord, if he has fallen asleep, he will recover." Now Jesus had spoken of his death, but they thought that he meant taking rest in sleep. Then Jesus told them plainly, "Lazarus has died,"
Think about being in a deep sleep. Are you conscious of what is going on around you? Are you involved in the events around you? No. Even if people should carry on a conversation in your presence, you would not even be aware of it assuming you are in a deep sleep. Another example is being put under anesthetic at the hospital. Everyone who has gone under anesthetic describes how they fell asleep having a certain thought and find themselves picking up the thought after waking up. They weren't aware of how long the operation was or what happened during the operation… When we are asleep time passes without our being aware of it.
If death is a sleep, even if a thousand years would go by it would seem like it was just an instant to the person who is dead. A person would close their eyes when they die and will open their eyes when Jesus comes back not conscious of the passage of time. To the person it will seem like only a moment. Almost instantaneous. In reality two or three thousand years could have passed.
But we do not want you to be uninformed, brothers, about those who are asleep, that you may not grieve as others do who have no hope. For since we believe that Jesus died and rose again, even so, through Jesus, God will bring with him those who have fallen asleep. For this we declare to you by a word from the Lord, that we who are alive, who are left until the coming of the Lord, will not precede those who have fallen asleep. For the Lord himself will descend from heaven with a cry of command, with the voice of an archangel, and with the sound of the trumpet of God. And the dead in Christ will rise first. Then we who are alive, who are left, will be caught up together with them in the clouds to meet the Lord in the air, and so we will always be with the Lord. – 1 Thessalonians 4:13-17
What does Death mean according to the Bible?
Those who do not believe in Jesus will experience the second death. Romans 6:23 tells us "For the wages of sin is death, but the free gift of God is eternal life in Christ Jesus our Lord." Eternal life is a gift. It is given to the righteous. Eternal life isn't promised to the wicked. They are promised the second death. Revelation 2:11 "He who has an ear, let him hear what the Spirit says to the churches. The one who conquers will not be hurt by the second death." Revelation 20:6, "Blessed and holy is the one who shares in the first resurrection! Over such the second death has no power, but they will be priests of God and of Christ, and they will reign with him for a thousand years." Revelation 20:14, "Then Death and Hades were thrown into the lake of fire. This is the second death, the lake of fire."
Now most Christians teach that people will burn forever in hell. This begs the question, do human beings have immortality? The short answer is no, only God has immortality. We see this in 1 Timothy 6:15-16, "which he will display at the proper time—he who is the blessed and only Sovereign, the King of kings and Lord of lords, who alone has immortality, who dwells in unapproachable light, whom no one has ever seen or can see. To him be honor and eternal dominion. Amen." Every other life form in the universe gets its life from God. If God withholds life from them, they will die.
So why does most of the Christian world believe that the dead go straight to heaven or hell? Because of the errors of Rome…